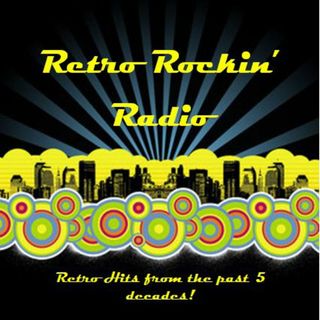 Retro Rockin' Radio
Take a trip down memory lane! Fridays at 7pm EST
Do you love music from the 50s, 60s, 70s, 80s, 90s?
How about the timeless hits of Motown, Oldies, Disco, Country, Pop, Rock? If you answered YES, then you've come to the right place! Playing the timeless hits of yesterday.